Image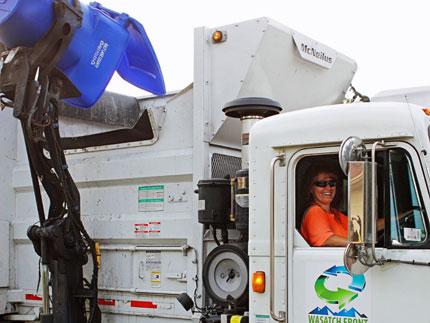 We provide weekly recycling and promote sustainability in the Wasatch Front area.
Our large-scale operations processes are integrated with sustainable actions, processes, and procedures.
The goal of our recycling program is to promote sustainable habits, with an emphasis on accessible recycling.
Don't hesitate to get in touch with us for more information on any of our recycling processes - contact us.
Request Additional Cans
Each basic subscription service includes one blue recycle can and one black garbage can as a part of your monthly service fee.
 Additional Recycle or Additional Garbage cans are available for an additional fee.
---
2022 Recycling
# of Recycle Tons Diverted From Landfill
District Contamination Rate
Diversion Rate: The percentage of residential municipal waste diverted from the landfill through reuse, reduction, recycling and composting programs. Includes recycling, green waste, and glass recycling. 
Contamination Rate: Recycling contamination occurs when materials are sorted into the wrong bin (i.e. garbage waste thrown into the blue recycle can).
2023 Recycling Goals
District Contamination Rate
Steps to Reach District Goals
1. Recycle Right - visit Recycling 101 to learn more!
2. Reduce Contamination
3. Encourage your friends and neighbors to increase their recycling